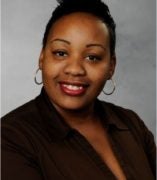 Keana M. Galloway
Director, Affirmative Action Compliance
Office for Access and Equity
Pronouns: She/Her
Contact
Building & Room:
717 Marshfield Avenue Building (MC 602)
Address:
809 S. Marshfield Ave
Office Phone:
Email:
About
Keana M. Galloway received her Bachelor's Degree in Psychology and Master's Degree in Education from the University of Illinois at Chicago.
She joined the Office for Access and Equity in 2006 as the Project Management Specialist and was promoted to Director, Affirmative Action Compliance in June 2022. As Director, she is responsible for managing the University's Affirmative Action Plans, Search Waiver review, and the Academic Hiring process, including developing strategies related to recruitment and retention of women, persons of color, persons with disabilities, veterans, and members of other under-represented groups.