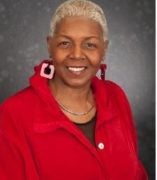 Kathy Irving
Equal Opportunity Officer
Office for Access and Equity
Contact
Building & Room:
717 Marshfield Avenue Building (MC 602)
Address:
809 S. Marshfield Ave
Office Phone Voice:
(312) 996-5979
Email:
About
Kathy R. Irving joined the Office for Access and Equity in July 2012. As the new Assistant Equal Opportunity Officer, she is responsible for providing oversight and assistance with the Academic Hiring Search process.
She also serves as a resource to units and search committees during all phases of the recruitment and hiring process. Additionally, Kathy coordinates and monitors the Dispute Resolution Services.
Kathy received her Bachelor's Degree in Business Administration/Human Resources from DePaul University. She has more than 18 years of human resources experience from a major Chicago University. Kathy is currently enrolled in graduate school pursuing a Master's degree in Criminal Justice.